Royce was found living as a stray in Miami, Florida, and was taken in by a local shelter. He was bruised and cut when he was first found, and had clearly already been through a lot in his short life. Not long after he arrived at the shelter, Royce was adopted, but unfortunately was soon returned. After that, Royce was adopted again — and was returned again, just like before.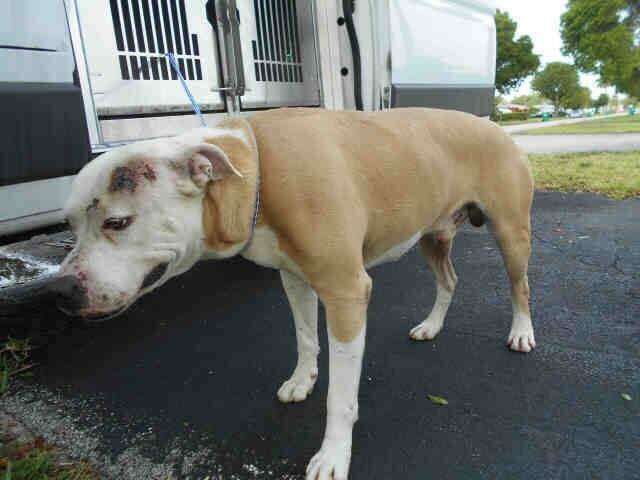 "I am guessing he was adopted because he's got such a handsome face, but unfortunately, with that face comes a lot of energy," David Sebba, Royce's new dad, told The Dodo. "He is very impulsive and is extremely smart. That's the formula for a dog that needs a lot of supervision and boundaries!"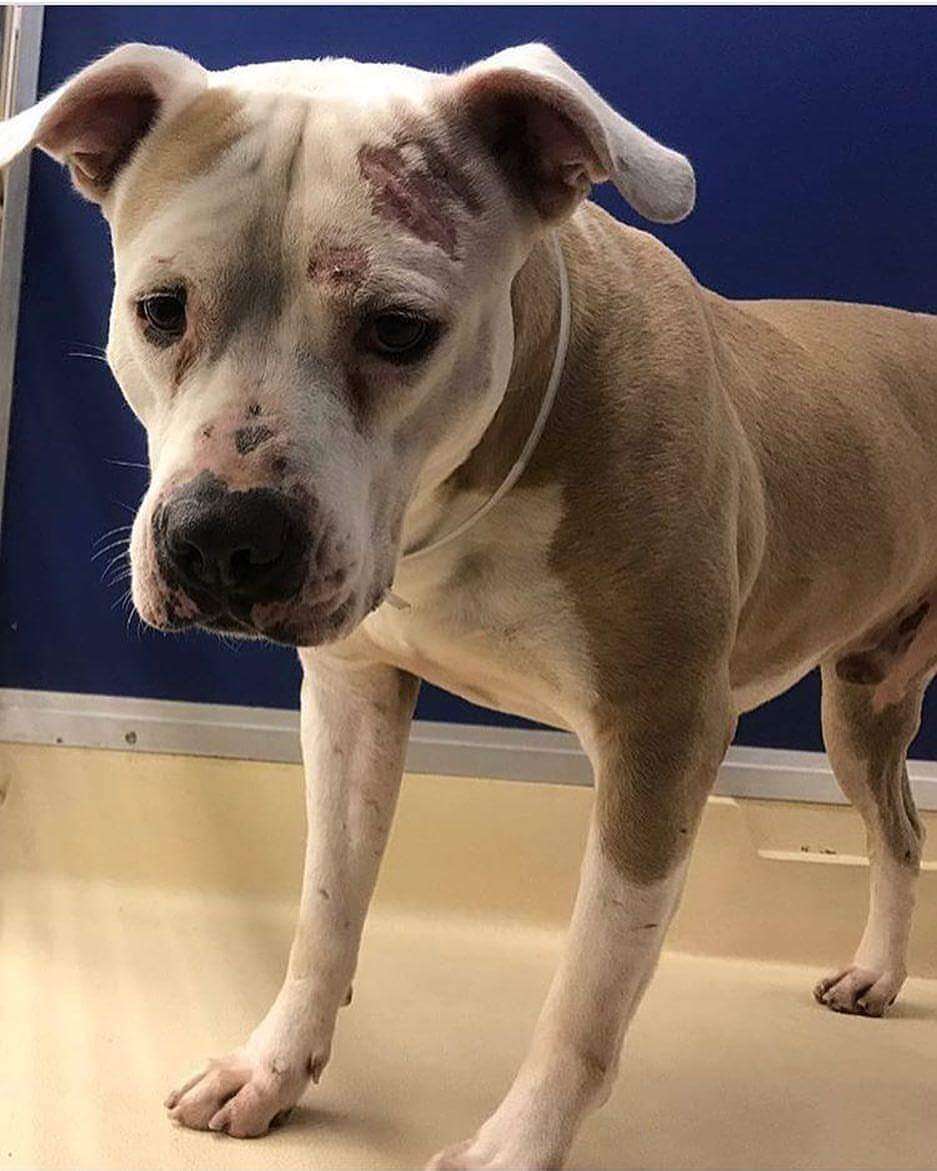 After Royce was returned for the second time, it seemed to the shelter that he may be "unadoptable," and he was soon in danger of being put down. A volunteer posted about Royce and his plight on Facebook in July 2017, hoping that someone would see the post and want to help — and luckily, the post found its way onto Sebba's feed.
"He has this natural smile to him that really struck me," Sebba said. "It's hard to explain. I knew that as a returned dog his chances of getting out again were slim, so I made the decision to add him to our family."
Even once Sebba had made the decision to add Royce to his family, that was still easier said than done. Royce was at a shelter in Miami, while Sebba lived in Orlando — hours away. Sebba was determined, though, so he called the shelter and asked them to put a hold on Royce, and then hopped in his car and drove more than 200 miles to meet the newest member of his family.
"I remember being worried that I wasn't going to make it before they closed," Sebba said.
Luckily, Sebba made it just in time, and a volunteer took him into the back to meet Royce for the first time.
Shelter life was a little stressful for Royce, as it is for so many dogs, and he was so excited to be able to get out of his kennel and run around outside. He couldn't stop sniffing everything in sight, and Sebba was so excited to be able to take him home and give him a life where he never had to be stressed or worried again.
Sebba made the adoption official and loaded Royce into his car. On the long drive to his new home, Royce couldn't stop pacing back and forth in the car. After being adopted and returned so many times, he seemed anxious as to where he was being taken this time. Finally, they arrived home in Orlando — and while Sebba hadn't exactly told his wife that he was going to adopt Royce, she fell in love with him as soon as she saw him and was thrilled to welcome him into the family.
"When he first got inside, he immediately found a tennis ball that our other dog played with and ran [all] over our place like a madman," Sebba said. "My wife didn't know I was getting Royce and I remember her tearing up with the thought that the tennis ball may have been his first toy ever."
While Royce settled into his new home nicely in most respects, there was one big problem that his dad hadn't foreseen — Royce didn't understand how to properly interact with the family's cats, and was a little too focused on trying to play with them all the time. Sebba was afraid that Royce might accidentally hurt the cats and wasn't sure what to do, but eventually came up with the best idea.
Sebba's mother was living alone in Orlando, and Sebba thought that it might be nice for her to have a companion to keep her company. He decided to rehome Royce with her, and so far, the pairing has worked out wonderfully.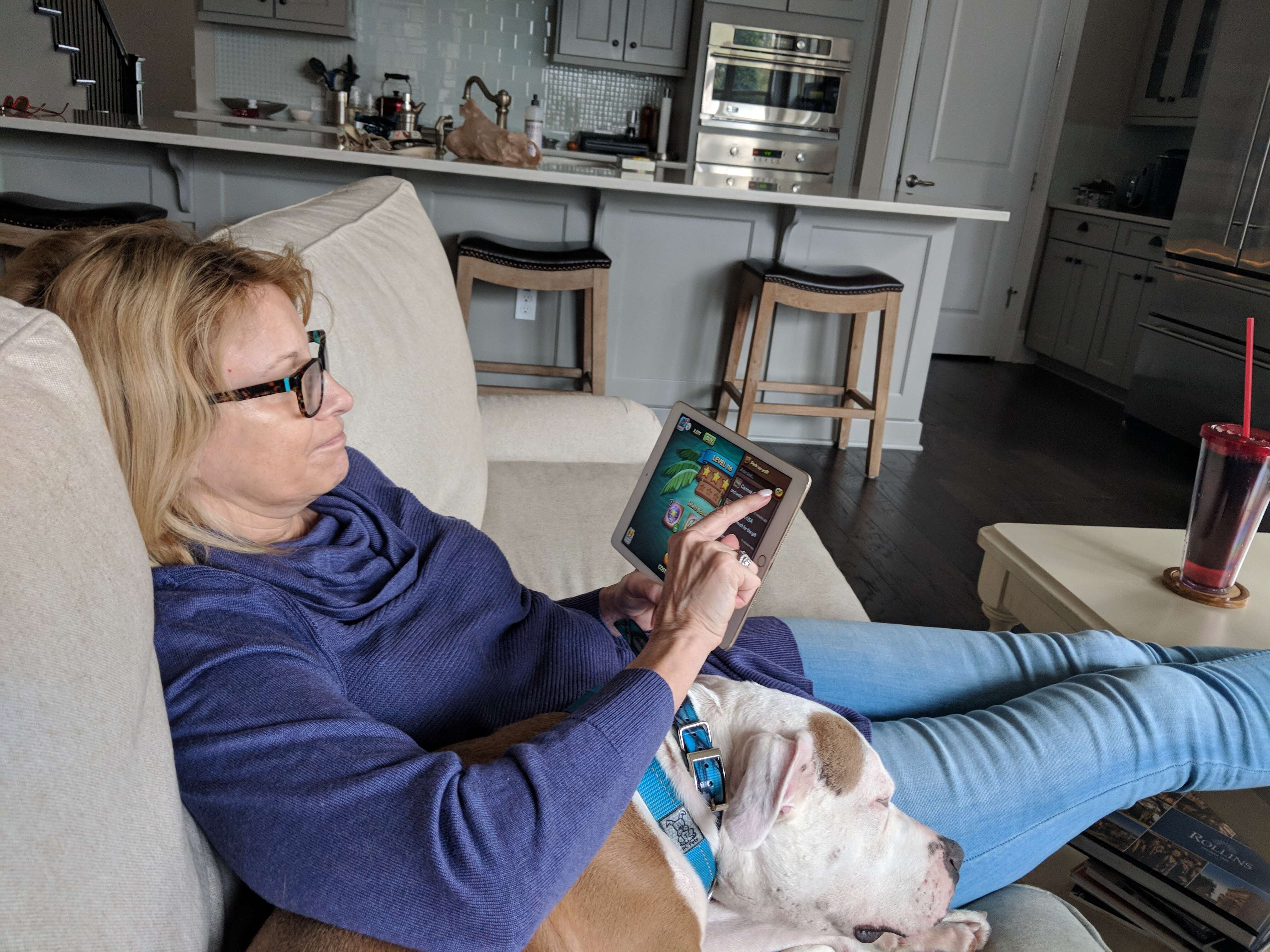 Sebba's mother and Royce are now incredibly close, and love doing everything together. While Royce does have a lot of energy, his favorite thing in the world is to curl up on the couch with his new mom, and he seems to finally feel safe and secure now that he has a loving forever home.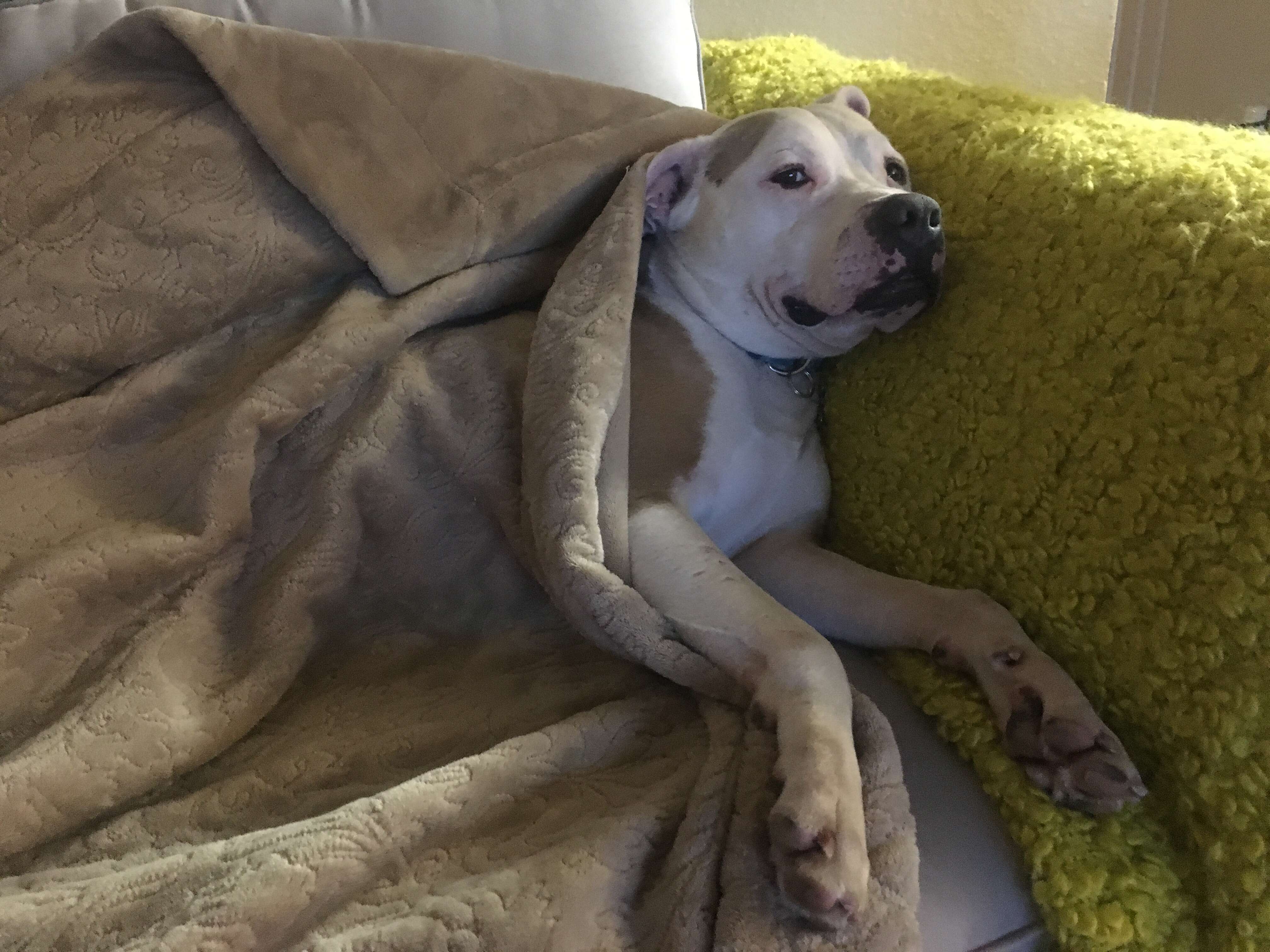 "He loves walks, but mostly just wants to be in air conditioning with a full belly and a nice couch and human to be next to," Sebba said. "I'm so glad that I was able to keep my promise to him and I'm so lucky my mom and him get along to the extent that they do. Despite not being around him daily, I think about him all the time and how much he's changed my life through his resilience despite all the adversity he's faced."