Abandoned near a busy highway in County Longford, Ireland, a group of five puppies jostled and played inside a cardboard box. The little dogs were unaware of the dangerous traffic flying down the street mere feet from where they wrestled.
"Their short lives could have ended before they'd barely begun," the Irish Society of Prevention of Cruelty to Animals (ISPCA) wrote in a Facebook post.
When a community member noticed the puppies, they quickly dialed the ISPCA. Soon, help was on the way.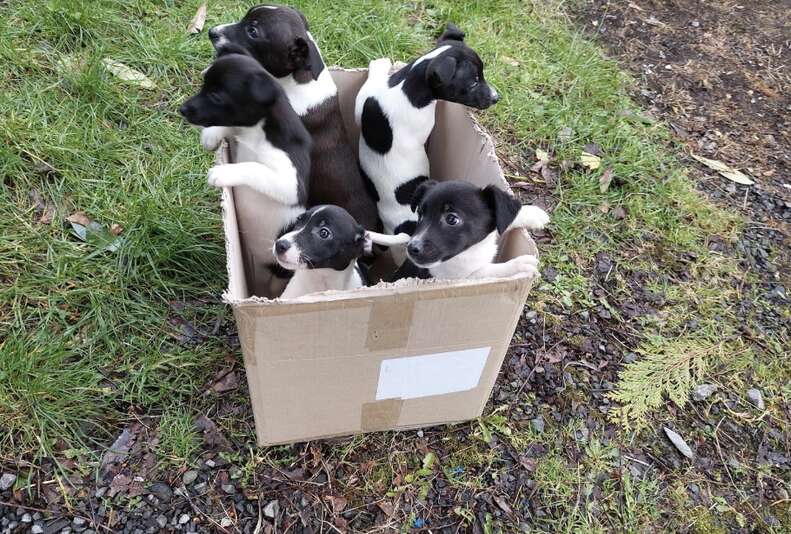 Rescuers took the puppies back to the ISPCA, where they were given a bath and treated for parasites. Veterinarians were pleased to notice that the puppies were in relatively good health.
At 10 weeks old, the puppies were a bit young to be separated from their mother. However, the rescuers noted that the puppies had sunny, contagiously excitable dispositions.
"All the puppies had normal, playful puppy personalities and their ordeal didn't appear to affect them," Carmel Murray, ISPCA head of communication, told The Dodo.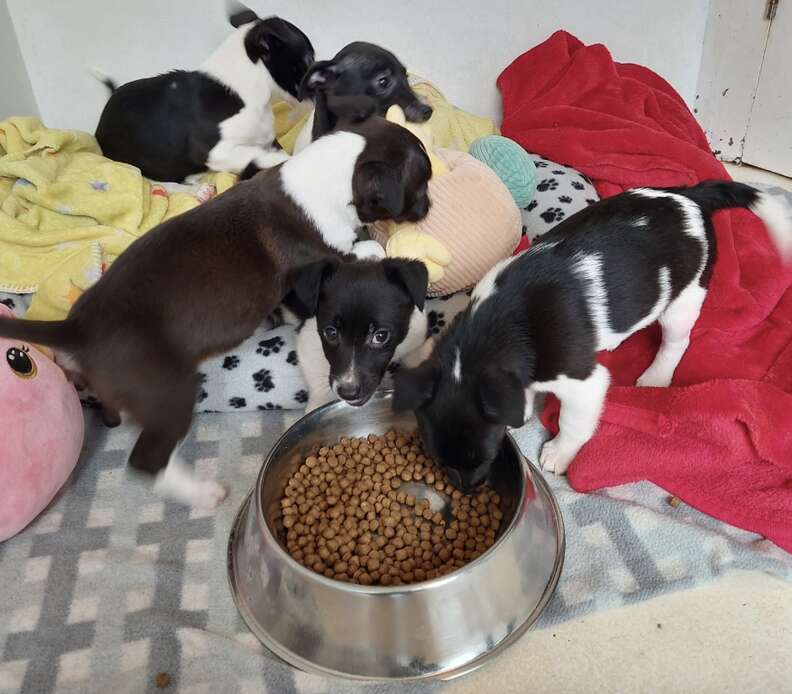 Once fully recovered, the puppies got to explore the shelter and enjoy fun activities.
"They had a great time … chasing each other and enjoying a variety of different toys," Murray said. "They really enjoyed the extra special attention from our animal care staff and volunteers."
It wasn't long before each pup found their perfect match. Now safe with their forever families, this group can finally rest easy.
"They are now living their best lives in their new loving homes where they are loved and cared for," Murray said.