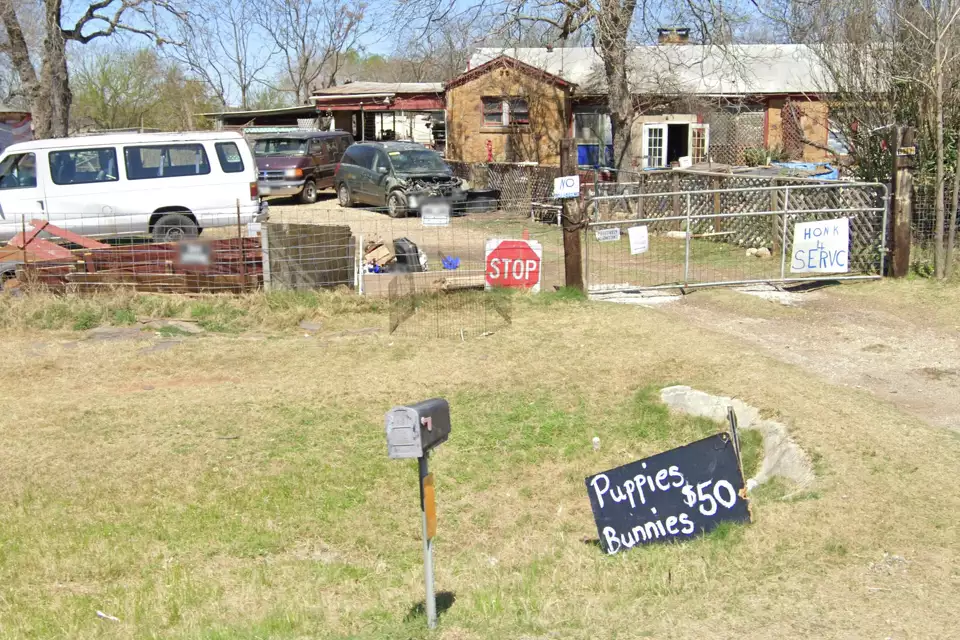 The Bexar County Sheriff's Office has removed over 60 dogs from a home Thursday morning, August 3, on the Southwest Side that were living in what Sheriff Javier Salazar called "deplorable" conditions. Salazar said at a press conference Thursday that Bexar County Animal Control also found eight dead dogs on the property that he is tentatively identifying as a "puppy mill."
Deputies detained a 79-year-old man whose name was not released. Salazar said that the sheriff's office was tipped off about the property "days ago" and deputies executed a search warrant Thursday. Animal control also found several chickens and a goat that had a chain around its neck that left "deep wounds," Salazar said.
"From all indications, it looks like he's running some sort of a commercial enterprise out here — a puppy mill — these breeding these animals in pretty pretty horrid conditions," Salazar said. "From what we're able to find he was feeding them bread and water."
The animals were kept outside in the heat. Salazar said unopened bread still in the bag was thrown into one of the kennels, adding that he believes the man on the property let the dogs rip into the bag whenever they got hungry. Some of the dogs were pregnant.
Salazar said that the 79-year-old man was cooperating with deputies and he might face criminal animal cruelty charges, but he was not going to be taken into custody at the time.
"They're very sweet dogs, the ones that we saw, so we're going to need to be finding some great homes for these dogs," Salazar said.