Meet Bella, a friendly, energetic dog who was surrendered to the Humane Society of Broward County this past April.
For 130 days, Bella waited in her kennel, hoping someone would notice her and take her home. But no one did.
Staff members had no idea why the shelter favorite wasn't attracting any attention.
"Watching Bella sit in her kennel day after day was heartbreaking for us," Susan Leonti, digital marketing specialist at the Humane Society of Broward County, told The Dodo.
Humane society staff felt confident that if they could get the word out, Bella would find her perfect match. They hastily typed up a document detailing Bella's predicament and taped it to her kennel. Then, they recorded a video of Bella's sign and posted it on the humane society's TikTok page.
"We knew we needed to work quickly and tell her story," Leonti said.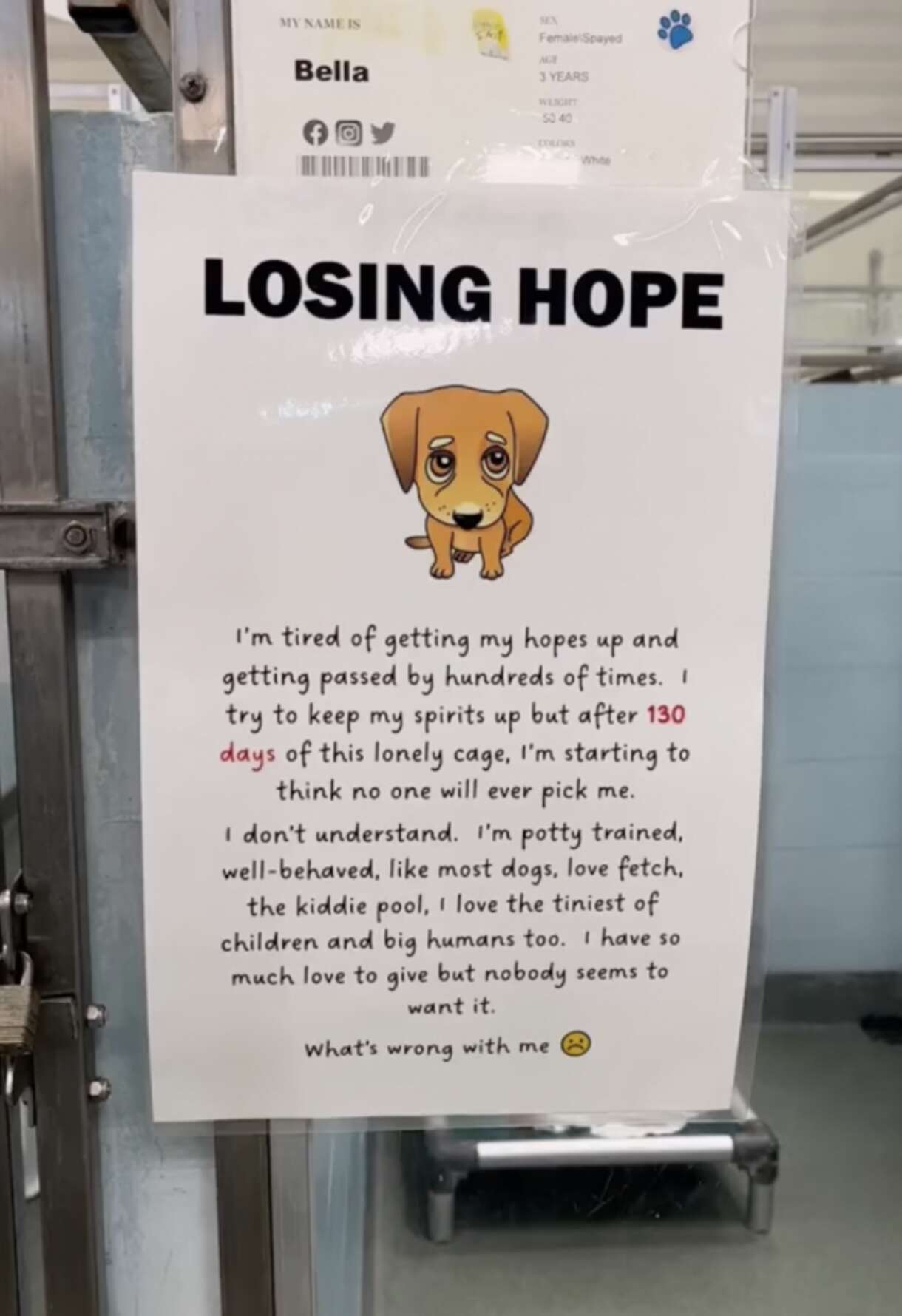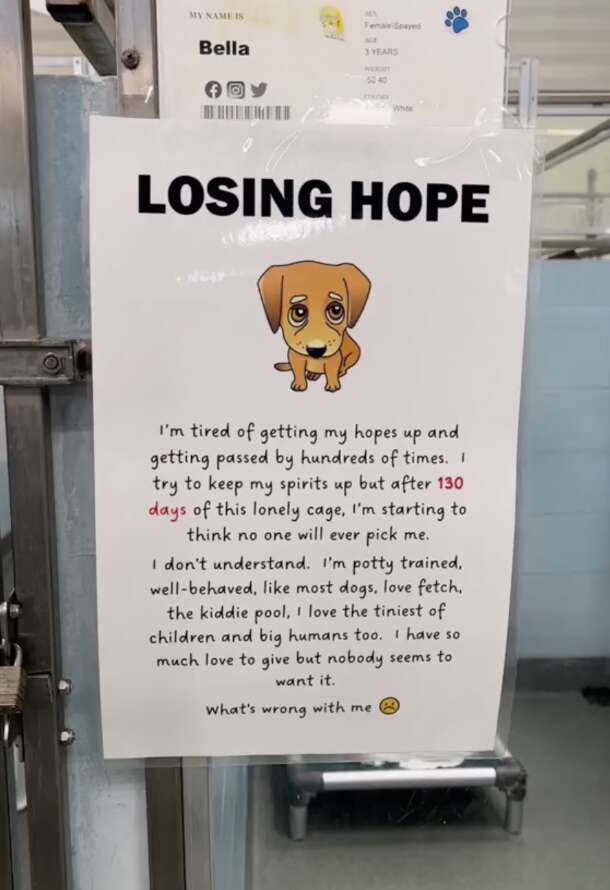 In mere hours, Bella's video began attracting the attention of thousands.
@humanebroward Losing hope 💔 Beautiful Bella is usually one of our happiest, most social dogs, but after 4 months of waiting to be adopted, she's starting to shut-down 😔 Sadly, this 3-year-old was given up by her former owner because the landlord said NO to bulldog breeds 🥺 Now she's wondering if she will ever find another family 💔 Bella loves getting attention from us, and she is a staff and volunteer favorite ❤️ We're not sure why adopters have passed her by, because Bella is so fantastic! She loves children and is good with other dogs. Bella is hoping you'll give her a second chance at love 🙏❤️ Thanks to @JRDUNN JEWELERS , Bella's adoption fee has been sponsored ❤️ If you cannot adopt, please share for Bella 🙏 To adopt or foster Bella (A650497), please start by submitting an application online (link is in bio) and then stop by. The Humane Society of Broward County is located at 2070 Griffin Road, Fort Lauderdale, FL. We're open 7 days a week at 11am. Call us with any questions 954-989-3977 ext. 6 #rescuedog #shelterdog #adoptme #adoptdontshop #humanebroward #fortlauderdale #florida #dogvideos #video #southflorida #miami #browardcounty #miamidade #dogs #dogoftheday #dogsoftiktok #dogshelter #animalshelter #fyp #foryou #foryoupage #bullybreed #pittie #pittiesoftiktok #pitbull #bella ♬ original sound – Humane Society Broward County
By 11 the next morning, a hopeful woman was waiting at the shelter. She'd seen the video and immediately thought Bella might be the one. When she finally met the pup, she knew her suspicion was true. At long last, Bella had a family of her own.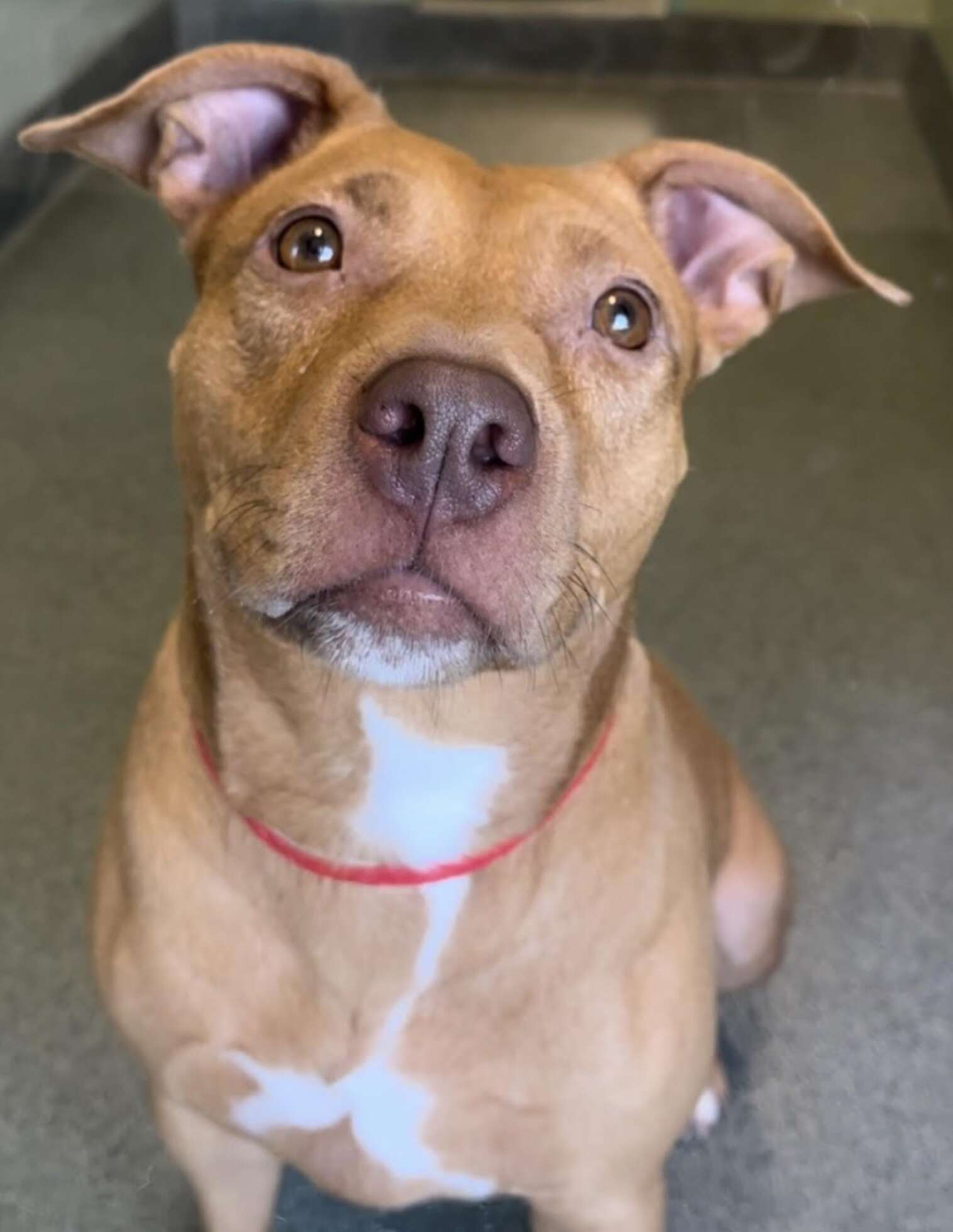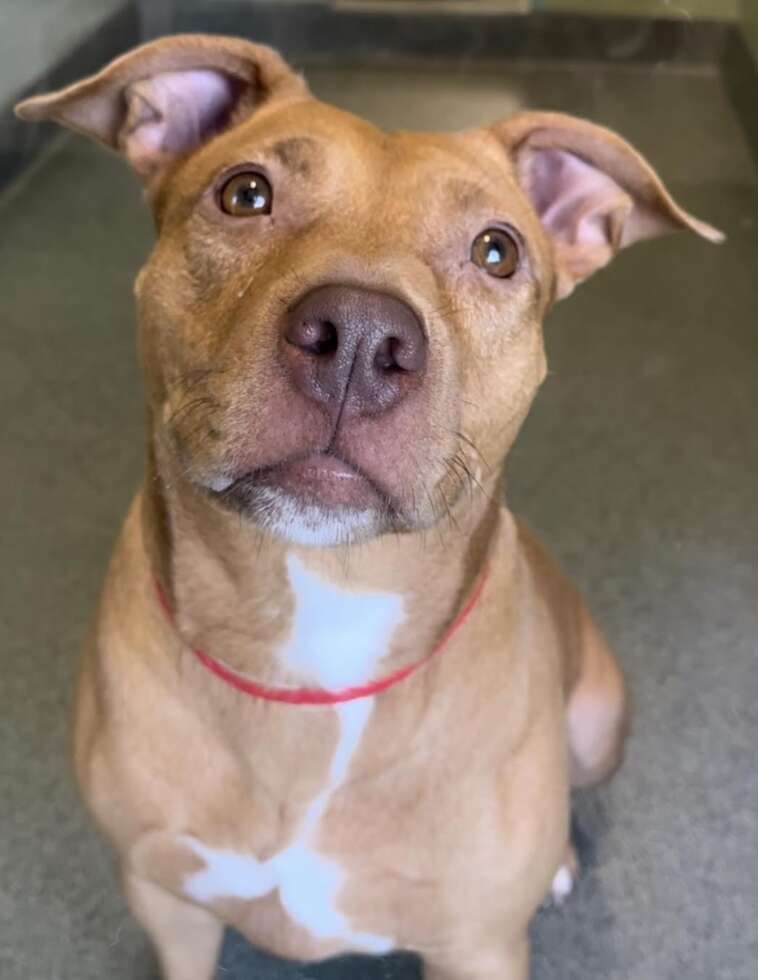 "Bella's mom told us it was love at first sight," Leonti said. "Bella and her new mom share the same upbeat energy and are a great match for one another."